Friday, October 19, 2018 11:30 am - 1:30 pm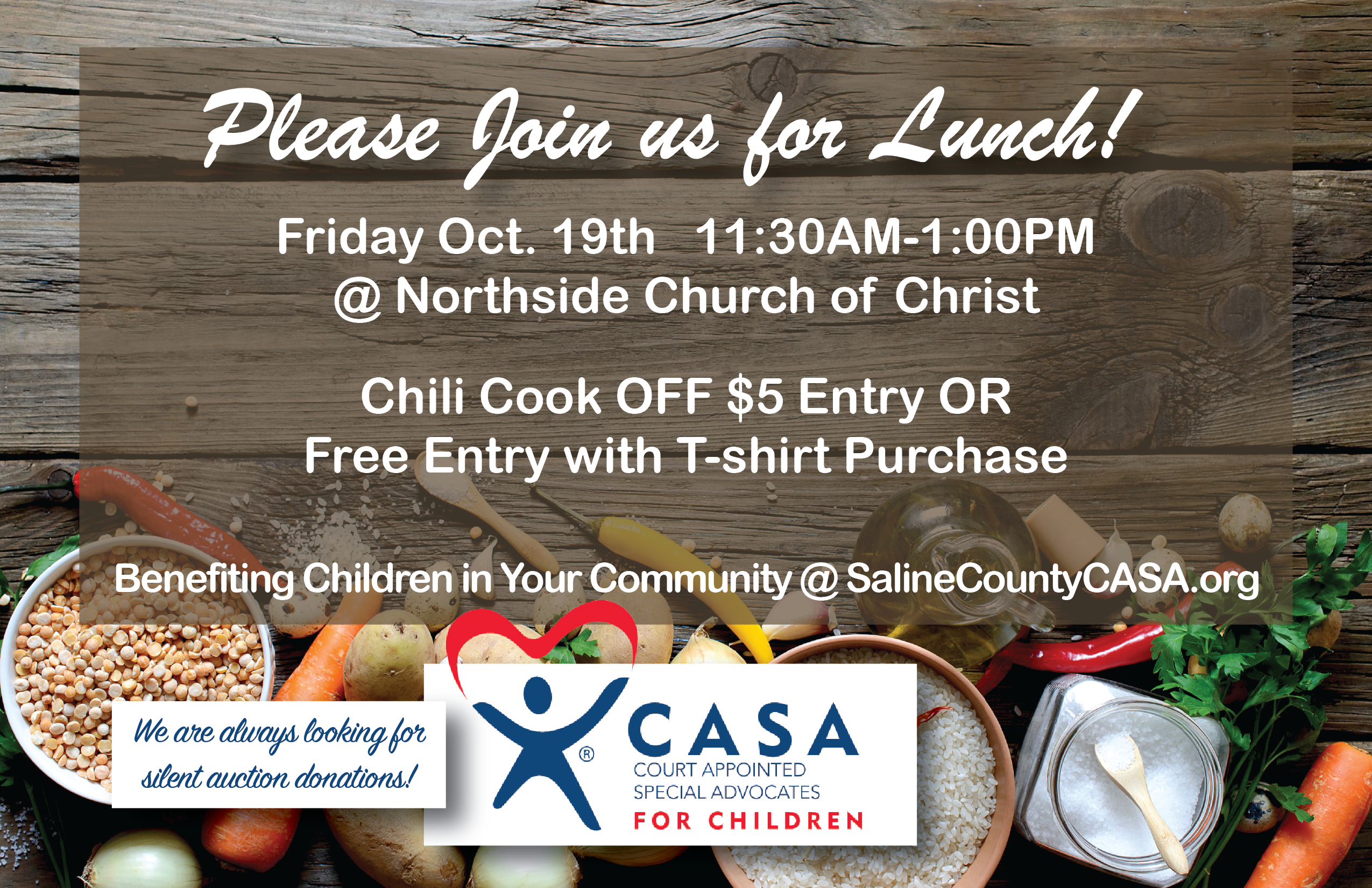 Location:
Northside Church of Christ 917 N East St, Benton, AR 72015
Description:
We have so much fun and community engagement when it comes to our annual Chili Cook Off What makes our event so special is that it's not about the Chili...it's about the CHILDREN! By becoming a sponsor you provide support and services to children who need love, support, and a voice for their needs in court!
This form stopped accepting submissions on October 19, 2018 11:00 am CDT.
Posted on 05/26/2019
Return To List