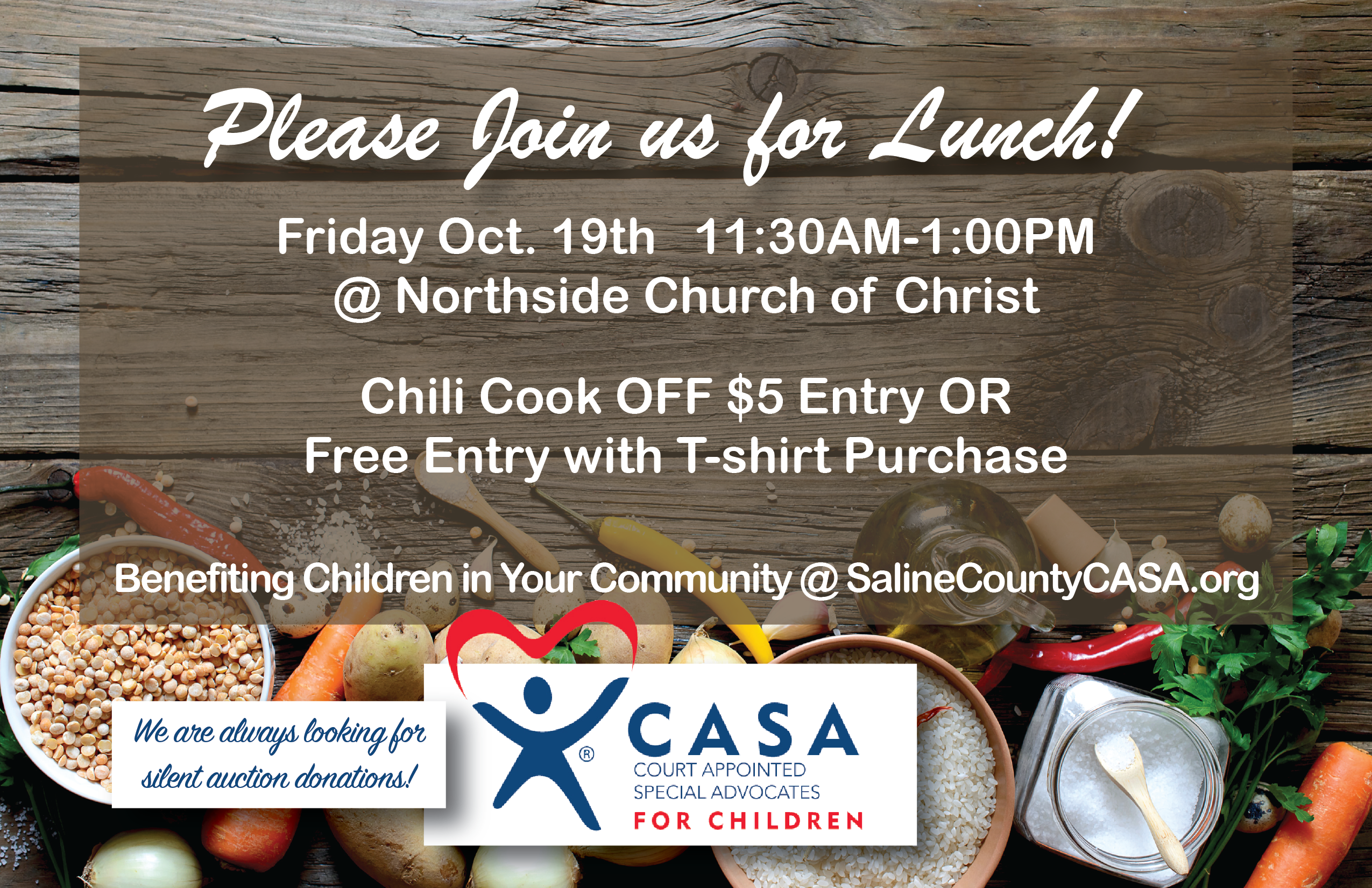 Why give to CASA?
Your gift makes a difference in the life of a child!
Every donation gives an abused or neglected child a powerful voice in court, at school and in the community.
CASA of Saline County was established to recruit, train and supervise volunteer advocates — everyday citizens who judges appoint to advocate for the safety and well-being of children who have been removed from their homes due to dependency abuse and neglect. CASA Volunteers (CASAs) stand up for these children and change their lives. If you would like to support the work of CASAs, please consider making a contribution online. CASA of Saline County is a 501(c)(3) nonprofit organization. Your gifts are tax deductible to the full extent of the law.
Did You Know?
You could double the impact of your gift!! Many employers sponsor corporate matching gift programs and will match any charitable contributions that their employees make. Some companies also match gifts made by retirees and spouses of employees. To find out about your employer's matching gift policy and how to have your donation multiplied, contact your company's human resources department. CASA's success relies on many generous supporters, including a large network of dedicated community members, corporations and government funders.
If you prefer to donate by mail, please send your tax deductible contribution to:
CASA of Saline County, Inc.
PO BOX 145
Benton, AR 72018
Tax ID#: 62-1710402